It's like a scavenger hunt for subsites! Rio Paralympics - also you should totally watch Stranger Things. Thanks everybody for calling in, that was a lot of fun! Me and Jess chatter about voting, and Halloween costumes oh man you all have great Halloween costumes again! It's November 1st, do you know where your podcast is? Jessamyn and I catch up on Canada trips and broken feet, and my idiolectical idiosyncrasies get dragged out of the bag again, along with a bunch of good MetaFilter stuff, in this podcast episode recorded Friday September 29th. Klicka här för att uppdatera flödet manuellt.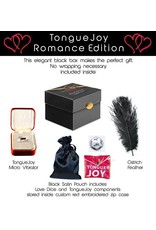 Jessamyn and a very sleepy moi chatter for a bit about site and life stuff in haphazard fashion, interspersed with a couple long strings of calls from a bunch of lovely and occasionaly slightly cheeky MeFites.
Thanks everybody for calling in, that was a lot of fun! We both ate our figurative Wheaties; this episode comes in at a fulsome hour and fifty-two-ish minutes. Featuring few bonus voicemail answers from Eyebrows McGee and write-ins from other mods on a couple things. In this episode of the MetaFilter podcast, Jessamyn and I dig in on a May's-worth of MetaFilter, more or less, and also discuss the upsides and downsides of having pancakes for breakfast and whether me having done so ruined everything. Jessamyn I are back in normal podcast business, making up for lost time after last month's Ask A Moderator show by trying to recap two months of MetaFilter despite neither of us having the time to prepare. It's a magical low-energy podcast!